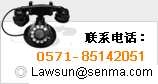 SL-030
发布时间:
2005.05.17
产品类别:
华淋离子风机
品  牌:
产品说明:
SURFACE RESISTIVITY METER 提供简易量测量导电,静电消散及绝缘表面,平行
SL-030 is an uitra wide –range 检测条棒,遵循ASTM标准D-257测试方法,只需
battery operated,Portabli instrument 放置在需要量测物体表面及按下红色按键.仪器
for measuring SurfaceResistivity of 上的十个别10-10 ohms/sg绝缘LED将其中一个
virually any flat surface conforming 根据测试数值亮起.
To ASTMD-257 standard by usiny lt also has unique additional feature
ricommendedParallel bar sensing probe, of surface-to-ground measuremet capability
ln the circuitndustry,products such wherein the ressistivity differential
as pacdaging ,aterialsECDshieldingbetween any surface and any chosen ground
bags,work bench surfaces,static can be detemined,
Dissipative table and floor mats ,The surface resistivity is conveniently
conveyor belts,Etc,have resistance indicated by a row of LEDss covering a total
values which need to conform of 10decades from 10Λ12ohms per square.
Tostringent specifications, Moreover,
these values are expected to fall with
in specified,limits Theurface Resitivity
Meter canplay a vital role in monitoring
and checking the resitivity characteristic
of the above items,

INSTRUCTION TO USE Readings in Conductive Band
Place the meter on the material to be tested 10Λ6=1Meg Chms
And push the RED button in the middle of the umit 10Λ7=10Meg ohms
The umit measures the resistance between two 10Λ8=100Meg ohms
Electrodes on the back,of the meter to determine10Λ9=1000Meg ohms
Surface resistivity,The LED that is lit ,will 10Λ10=10000Meg ohms
Indicate the surface resistivity in ohms per 10Λ110=100000Meg ohms
Spuare,

Readings in Conductive Band RESISTANCE TO GROUND MEASUREMENT
10Λ3=1K Ohm plug the stereo plug of the ground lead
10Λ4=10K Ohms into the jack marked GROUND on the side
10Λ5=100K Ohms of the meter Connect the alligator clip
to a suitable ground point for the mated
Readings in lnsulating Bandot the snap for the mats this will be
10Λ12=1000000Meg Ohms or greater generally be the snap for thd mats ground
cord Place the meter in the desired
location and push the resistance from the
electrode on the right to the ground
point,RTGvalues are measurde in Chms.